Policy Advisors

---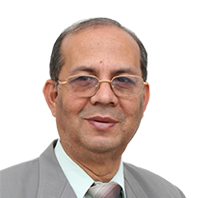 DR VISHWA MOHAN KATOCH
FORMER DG ICMR
Dr Vishwa Mohan Katoch, MD, FNASc, FASc, FAMS , FNA
Former Secretary, Department of Health Research, Govt of India
and Director-General, Indian Council of Medical Research
President, JIPMER, Puducherry;
President, AIIMS, Madurai;
Chairman, LEPRA Society;
Honorary Editor, Indian Journal of Leprosy;
Former NASI-ICMR Chair on Public Health Research at Rajasthan University of Health Sciences (RUHS), Jaipur
---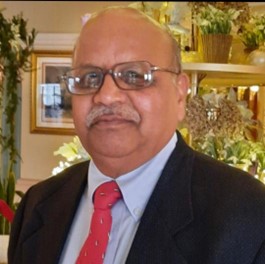 Dr Akshay C. Dhariwal
Public Health Specialist (PHS)
⦁ Worked as Director, National Centre for Disease Control (NCDC), National Vector Borne Disease Control Programme (NVBDCP) and Commissioner, Maternal and Child Health (MCH), Government of India.
⦁ Career in Central Health Service as public health specialist of 33 years (1987 to 2020).
⦁ Investigated and contained more than 100 outbreaks including COVID19 and in different positions was involved in bringing following public health policy changes and actions for eradication/ elimination/ control of diseases which benefited the masses:
⦁ Contributed immensely in developing the Integrated Disease Surveillance Programme (IDSP), Field Epidemiology Training Programmes (FETP) and Antimicrobial Resistance (AMR) programme.
⦁ Developed plan for Yaws Eradication in India which got the certificate from WHO of yaws free India during his service time only and he has special interest in Neglected Tropical Diseases (NTDs) including for STH, dengue prevention and control, lymphatic filariasis and kala-azar elimination.
⦁ Was instrumental in switching over from monovalent Oral Polio Vaccine (mOPV1) for SIAs to Bivalent (bOPV) since January 2010 for polio eradication in India. This change reduced 94% cases in 2010 from 626 WPV cases of corresponding period of 2009 and subsequently last case of polio in India in January 2011.
⦁ During tenure in MCH, measles catch-up round covering children in the age of 9 months to 10 year in 2010 was initiated as a part of measles eradication efforts.
⦁ ELISA based NS1 antigen test for detection of dengue cases during first five days of fever under NVBDCP in 2011.
⦁ Bivalent rapid diagnostic test (bRDT) for detection of P.falciparum as well as P.vivax was introduced in 2012.
⦁ ACT-AL was introduced in NE States for treatment of P. falciparum cases.
⦁ National Guidelines for Clinical Management of Dengue Fever revised in 2014 based on available evidence putting more emphasis on fluid management, classification of dengue cases as mild, moderate and severe category making it easy to manage the cases at home and severe cases requiring hospitalization. This revision further reduced the case fatality ratio due to dengue in the country.
⦁ Single dose single injection of Liposomal Amphotericin B (Ambisome) for treatment of cases under Kala-azar Elimination Programme was started in 2014.
⦁ Was involved in launch of National Framework for Malaria Elimination (NFME) in 2016 which paved the way to move India from malaria control to malaria elimination, a major policy change for India.
⦁ Helped in developing the National Action Plan for Climate Change and Human Health.
⦁ Received the Life Time Achievement for outstanding contribution in public health.
---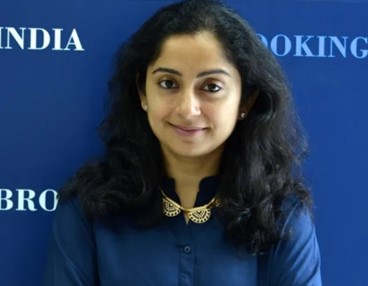 SHAMIKA RAVI
Economist, Former member, Economic Advisory Council to
the Prime Minister of India.
Shamika Ravi is Vice President, Economic Policy, at ORF. Her research focuses on economics of development including areas of finance, health, urbanization and gender. Dr. Ravi is also a Visiting Professor of Economics at leading graduate business schools in India including The BITS School of Management and The Indian School of Business. She was a member of the Economic Advisory Council to the Prime Minister of India. Dr. Ravi publishes regularly in international peer-reviewed academic journals and translates her research for wider audiences through frequent op-eds in English and Hindi newspapers. Her research has been extensively featured and cited by global media outlets, and national and regional newspapers across India. She is also a Nonresident Senior Fellow of the Governance Studies Program at the Brookings Institution. Dr. Ravi holds a PhD in Economics from NYU, MA in Economics from Delhi School of Economics and BA(H) in Economics from Lady Shri Ram College for Women.
---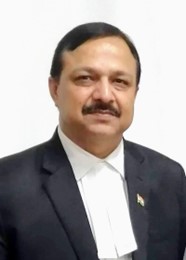 VIJAY SARDANA
TECHNOLEGAL EXPERT
PGDM(IIM-A), LLB, M.Sc(Food Tech.)(CFTRI), B.Sc(Dairy Tech.), Contract Laws(Yale), Negotiation Strategies (Michigan)
Advocate, Supreme Court of India, NGT & Delhi High Court Techno-Legal Expert & Corporate Advisor
---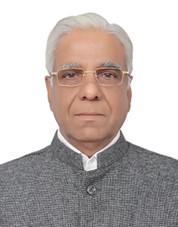 S B Dangayach
INDIA-CENTRIC THOUGHT LEADER
Mr S B Dangayach is a distinguished alumnus of IIMA.After spending 45 years in corporate world in leadership positions,he is now busy as Founder Trustee of Innovative Thought Forum -an India centric "think+act " tank and as National Vice President of Arogya Bharati .Mr Dangayach is an independent director on the boards of Gujarat Mineral Development Corpn Ltd(GMDC) and Gujarat Alkalies and Chemicals Ltd (GACL).He is also on the board of governors of IIM,Udaipur and Auro University ,Surat
Mr Dangayach is an ardent supporter of Homoeopathy and is a patron member of Global Homoeopathy Foundation (GHF). He was actively involved with Homoeopathy industry and was chairman of Healwell International Limited until a few years ago .
Mr Dangayach is a strong proponent of integrating all health and medicinal sciences for improvement of both public and personal health .He has been pushing for a much larger role for AYUSH everywhere .Mr Dangayach is a passionate proponent of green ,clean and sustainable development .e has been advocating integration of renewables in the energy mix for improving access ,availability and affordability of energy to all in India.He views waste as a resource at wrong place and has been an ardent supporter of waste to wealth creation .He has been focusing on micro enterprises and is evolving simple modules like VyaparSutra for empowering them
He has recently compiled an anthology on "Pragmatic ways for Atmanirbhar Bharat "that contains articles of 75 India centric thought leaders.
---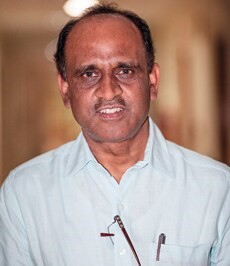 DR. GN SINGH
FORMER DRUG CONTROLLER GENERAL OF INDIA
---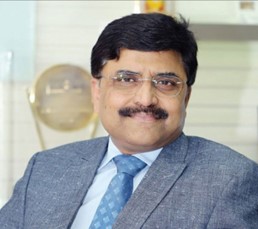 DR PV RAMESH
FORMER HEALTH SECRETARY ANDHRA PRADESH
Dr PV Ramesh is a physician by education and an international development professional by practice. Held senior leadership assignments for 35+ years in national, international organisations, including Government of India, UNOPS, UNFPA, IFAD, REC Ltd. Provided high-value strategic, operational, technical inputs on sustainable development to governments across Asia-Pacific, Africa, West Asia, Arab States, Europe. He has substantive experience in humanitarian relief, rehabilitation, reconstruction of conflict and post-conflict countries throughout the globe. Led hundreds of multi-disciplinary missions that designed regional/ national development strategies and programs for sustainable, inclusive development; appraised, monitored and evaluated development programs/ projects.
---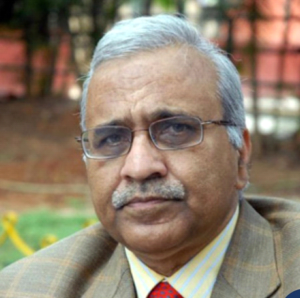 Dr Girdhar Gyani
Association of Healthcare providers of India (AHPI)
Dr Girdhar Gyani is Director General of the Association of Healthcare Providers. In the past, he has been Secretary General, Quality Council of India. He was instrumental in setting up of National Accreditation Board for Hospitals and Healthcare Providers. He has over 40 years of service in the areas of Teaching, Research and Quality Management. He has been involved in research & development with the DRDO for 15 years and has designed & launched India's first M S Programme in Quality Management which was adapted by BITS, Pilani. He has also developed a one year (3-trimesters) diploma course in Quality Management, for MQI, MAURITIUS.
---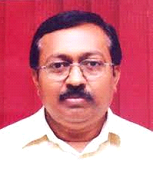 Dr K Kolandaswamy
Former Director of Public Health, Tamilnadu
Dr Kolandaswamy was Instrumental in reduction of Maternal and Child Mortality in Tamil Nadu state over 25 years, significant contribution in establishing verbal autopsy system for maternal death investigation, Contribution in implementing Public Health Measures post cyclone in Odhisha, India, 1999, Contribution in implementing Public Health Measures post tsunami in Nagappattinam district, Tamil Nadu, India, 2004, Major role in implementing disease surveillance and prevention of outbreaks after disasters since 1993, Post flood epidemic prevention in Tamil Nadu, December 2015 and Epidemic control activities since 1988 including COVID-19 pandemic
---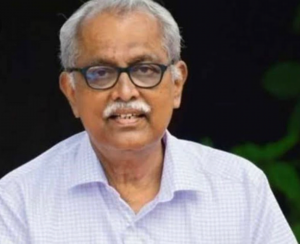 Dr Jayaprakash Muliyil
Epidemiologist and chairperson of the Scientific Advisory Committee of
the National Institute of Epidemiology
Dr Jayaprakash Muliyil is an eminent epidemiologist and chairperson of the Scientific Advisory Committee of the National Institute of Epidemiology. He is also a former principal of the Christian Medical College, Vellore.
He completed his undergraduate studies in Medicine and postgraduate studies in Community Medicine from Christian Medical College, Vellore. After that he joined as a faculty member in charge of the leprosy control programme at the Community Health and Development (CHAD) programme. In 1985 he went to Johns Hopkins University at Baltimore for further research, where he completed professional degrees of public health MPH and Doctor of Public Health (Dr.P.H.) in Epidemiology at JHSPH Department of Epidemiology.
---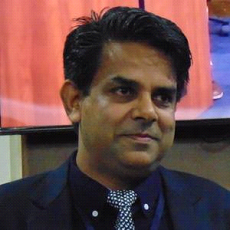 Dr. Vijay Pal Singh
(Expert in AMR in the food and Veterinary field)
Ph.D. (Biotechnology)
Assistant Professor (AcSIR) & STO
CSIR-Institute of Genomics and Integrative Biology
New Delhi-110025
Dr. Vijay Pal Singh works as a Veterinarian in the CSIR-Institute of Genomics and Integrative Biology and Assistant Professor in the Academy of Scientific and Innovative Research (AcSIR). Before this assignment He was Joint Director, Food Safety and Standard Authority of India (FSSAI). He is a Graduate in Veterinary Medicine, a Postgraduate in Dairy Husbandry and milk processing & a Doctorate in Biotechnology.
He is a specialist in Lab Animal Science, Risk assessment and Risk Communication, Anti Microbial Resistance, Food Safety, Systematic Review, Biosafety and Biosecurity, Microbiological food safety. He is Regional Secretary of International Society of Applied Ethology (ISAE). Auditor of Bureau of Indian Standard (BIS) (ISO 22000), National Accreditation Board for Testing and Calibration Laboratories (ISO 17025), and Organization for Economic Co-operation and Development (OECD) Good Laboratory Practices (GLP)
Also, members of several international and national body notables are Pacific Rim ad hoc specialist –AAALAC International, Diplomate-Indian College of Laboratory Animal Medicine, Expert, Member ,Special Focus Group in Animal welfare of World Veterinary Associations, University link for University Federation of Animal Welfare (UFAW) of India, Consultant, food safety, World Health Organization (W.HO).Regional Resource Person, World Organization for Animal Health (OIE), Member, Indian Pharmacopeia Commission, Expert Working Group for Alternatives to Animal methods in Indian Pharmacopoeia (IP)
Dr. Singh has more than two decades of experience in research and policy framing. He has played a pivotal role in conducting 7 international courses on Laboratory Animal Science as a part of improving the research being done on lab animals. He has 43 indexed research articles two books and five book chapters in indexed journals along with a vast experience of attending many international courses related to lab animal science and animal welfare.
International Advisors

---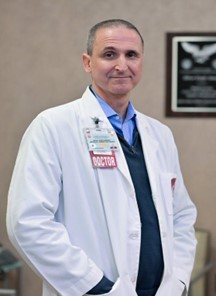 DR BRAD SPELLBERG
INFECTIOUS DISEASES CONSULTANT
Dr. Spellberg is Chief Medical Officer at the Los Angeles County-University of Southern California (LAC+USC) Medical Center. Dr. Spellberg has extensive administrative, patient care, and teaching activities. As CMO of LAC+USC Medical Center, one of the largest public hospitals in the US, he works to continuously improve the quality, safety, and efficiency of care we provide. He also staffs, Internal Medicine ward teams, Infectious Diseases consulting service, and the antibiotic stewardship service at LAC+USC, and maintains an active NIH-funded basic science laboratory that focuses on novel solutions to combatting antibiotic-resistant infections. At the national level, Dr. Spellberg has worked extensively to attempt to bring attention to the problems of increasing drug resistance and decreasing new antibiotics, and is now working to raise attention to the need for national healthcare reform. He has testified before Congress and participated in numerous national meetings on antibiotic resistant superbugs and how to combat them, and has appeared in numerous media outlets discussing this issue. In 2009, he published the book Rising Plague to inform and educate the public about the crisis in antibiotic resistant infections and lack of antibiotic development. His latest book, Broken, Bankrupt, and Dying: How to Solve the Great American Healthcare Rip-Off, was published in June of 2020.
---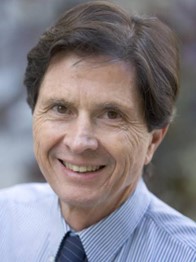 DR DAVID HEYMANN
PROFESSOR OF INFECTIOUS DISEASES EPIDEMIOLOGY
David Heymann is a distinguished fellow in the Global Health programme. Previously he was the World Health Organization's assistant director-general for health security and environment, and representative of the director-general for polio eradication. From 1998 to 2003 he was executive director of the WHO Communicable Diseases Cluster, during which he headed the global response to SARS, and prior to that was director for the WHO programme on emerging and other communicable diseases. Earlier experiences at WHO include chief of research activities in the WHO global programme on AIDS.
Before joining WHO he worked for 13 years as a medical epidemiologist in sub-Saharan Africa, on assignment from the US Centers for Disease Control and Prevention (CDC), where he participated in the first and second outbreaks of Ebola hemorrhagic fever, and supported ministries of health in research aimed at better control of malaria, measles, tuberculosis and other infectious diseases.Prior to joining CDC he worked in India for two years as a medical epidemiologist in the WHO smallpox eradication programme.
David is currently a professor of infectious disease epidemiology, London School of Hygiene & Tropical Medicine. He is also an elected fellow of the Institute of Medicine of the National Academies (US) and the Academy of Medical Sciences (UK), and has been awarded several public health awards that have provided funding for the establishment of an ongoing mentorship programme at the International Association of Public Health Institutes (IANPHI). In 2009 he was appointed an honorary Commander of the Most Excellent Order of the British Empire (CBE) for service to global public health. He has also been awarded the 2004 American Public Health Association Award for Excellence, the 2005 Donald Mackay Award from the American Society for Tropical Medicine and Hygiene, and the 2007 Heinz Award on the Human Condition.
David has been published in more than 145 scientific articles on infectious diseases and related issues in peer-reviewed medical and scientific journals and authored several chapters on infectious diseases in medical textbooks.
---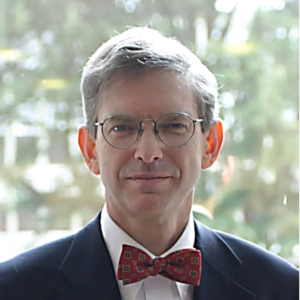 Dr John H. Rex, MD
Former Vice President, Astra Zeneca, Drug development advisor.
John H. Rex, is a physician and drug developer with more than 40 years of development and policy experience focused on antimicrobial agents. His experience includes moving antifungal and antibacterial agents from preclinical development thru all development phases in the context of (a) academic positions (NIAID, University
of Texas-Houston), (b) VP-level roles at a pharmaceutical multinational (AstraZeneca), (c) board-level roles in in biotech companies (F2G, Ltd.; Adenium Biotech ApS), (d) Expert-in-Residence at Wellcome Trust, (e) Chief Strategy Officer for CARB-X, and (f) an Operating Partner role with Advent Life Sciences. The first 15 years of his career focused on medical mycology and spanned susceptibility testing methods, in vitro-in vivo translational studies, and clinical trials. More recently, his work has broadened to include advancing novel regulatory and reimbursement paradigms for antimicrobial agents, founding of the New Drugs for Bad Bugs (ND4BB) program of Europe's Innovative Medicines Initiative (IMI), and leadership of an antifungal-focused biotech company.
Research and Development Advisors

---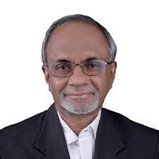 Dr. T. S. Balganesh
President, GBPL and Member, Board of Directors, GBPL

Dr. Balganesh has three decades of experience in antibacterial drug discovery. As the Head of Research at AstraZeneca, Bangalore, he led the unit to deliver AstraZeneca's first anti-tuberculosis molecule for clinical development. Before taking up his current appointment at GangaGen, in his capacity as Distinguished Scientist, he mentored drug discovery programs in various Indian National Laboratories under the Government of India's Council for Scientific and Industrial Research (CSIR).
Dr. Balganesh's research experience is in the area of infectious diseases. He led the diarrheal diseases and broad-spectrum anti-bacterial project teams at AstraZeneca, Bangalore. He then went on to lead the anti-tuberculosis program. He has more than 30 publications and 10 patents to his name.
Dr. Balganesh is trained as a Medical Microbiologist at the University of Calcutta. He gained his post-doctoral experience at Brookhaven National Laboratory, New York, and the Max Planck Institute for Molecular Genetics, Berlin. Dr. Balganesh has been awarded an Honorary Doctorate from the University of Uppsala in recognition of his work in tuberculosis and malaria. He is on the review panel of drug discovery programs like the 'Innovative Medicines Initiative'; a European Union program to seeking novel treatments for Gram-negative bacterial pathogens. He continues to guide research programs in several National Laboratories in India. He is also a mentor and reviewer of programs initiated by the Wellcome Trust and the Gates Foundation in India.
---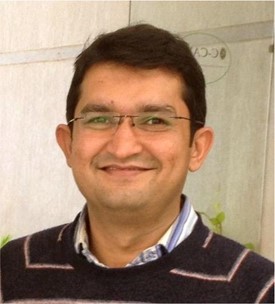 DR TASLIMARIF SAIYED
CEO AND DIRECTOR OF C-CAMP
Dr. Taslimarif Saiyed is the CEO and Director of C-CAMP. His initial training has been in neurosciences, where he received his PhD from Max-Planck Institute for Brain Research, Germany and followed it up by postdoctoral training at University of California San Francisco (UCSF). At the same time, he also underwent training in management for Biotech and Innovation from QB3 at UC Santa Cruz, UC Berkeley and UC San Francisco. He has also completed a biotech management program for biotech executives at Wharton School of Management. In the Bay area, he served as a Management Consultant with QB3 New Biotech Venture Consulting and in an individual capacity, he also consulted for many biotech firms in the US. Dr. Saiyed is an Adjunct Faculty at Indian Institute of Technology (IIT) Madras, IIT-G, and also Amrita Institute – School of Biotechnology.
Dr. Saiyed has been working extensively in the field of AMR, supporting several AMR innovations from India, and also has been part of national and global AMR task forces/advisory committees.
---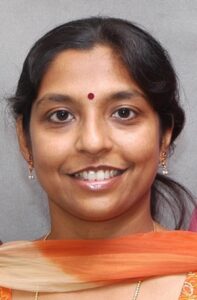 Dr Radha Rangarajan
EXPERT IN NOVEL DRUG DISCOVERY AND COMPANION DIAGNOSTICS
Dr. Radha Rangarajan has two decades of experience in R&D, in industry and academia. She is currently Chief Technology Officer at HealthCubed Inc., a medical devices company, where she is responsible for product development, clinical validation, regulatory affairs and manufacturing.
Radha received her Bachelor's degree in Biology from Stanford University, Master of Science degree from the University of Michigan, Ann Arbor and Ph.D. from Rockefeller University, New York. She was a postdoctoral fellow at the Harvard School of Public Health.After moving back to India in 2003, she joined the Drug Discovery division of Dr. Reddy's Laboratories. She served in multiple roles, successfully developing early-stage molecules for therapeutic areas such as anti-infectives, diabetes and cardiovascular disease. Thereafter she co-founded Vitas Pharma in 2010, a drug discovery and development company focused on identifying and developing novel antibacterial compounds and companion diagnostics, where she was CEO till 2018.Radha received the Federation of Indian Chambers of Commerce and Industries (FICCI) Award of Excellence-Women in R&D in 2019. She was selected for the "Champions of Change" initiative of Prime Minister Modi, recognizing India's emerging entrepreneurs in 2017. She led the Vitas team that received the Discovery Award of the Longitude Prize Committee, UK in 2016; the award recognized the team's work towards a novel diagnostic test to detect multidrug resistant infections. She was a finalist in the Economic Times (India) Start up awards- Woman Ahead category in 2016. More recently, Radha received the "Biotech Startup of the year" award at the Bengaluru Tech Summit organized by the Government of Karnataka on behalf of HealthCubed (2021). Radha is a member of the Steering Council of the MedTech Incubator, IIIT, Hyderabad and mentors a number of start-ups developing novel drugs and devices. She is also a member of the Scientific Program Committee of the IHub-Data, an initiative of the International Institute of Information Technology, Hyderabad to develop AI algorithms for drug discovery and other areas of healthcare. She is a member, of the Selection Committee of the National Initiative for Developing and Harnessing Innovations- Seed Support System, Government of India at AIC-CCMB
---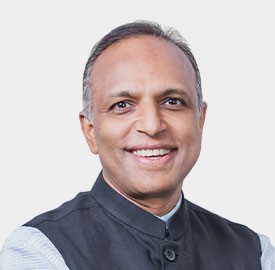 DR ANAND ANANDKUMAR
CEO & MD- BUGWORKS
Dr. Anandkumar is a serial entrepreneur in biotechnology and semiconductor domains. Before Bugworks, he was co-founder and MD at Cellworks Research India Pvt. Ltd, a company that pioneered the use of systems biology and semiconductor technologies in creating directed therapies in cancer care. Before Cellworks, Anand spent 18 years in the semiconductor industry, donning technical and global-executive roles in USA/EU/Japan/China and India. Anand is also a co-founder in Impres Healthcare, an incubator promoting innovation in biomedical sciences. He serves as a member of GARDP India advisory board, member of the Board of AMR Industry Alliance, Vice President of the India Biotech Association and a founding member of the India Electronics and Semiconductor Association (IESA).
---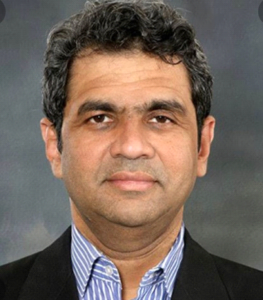 Dr. Jaideep Gogtay
Executive Vice President & Global Chief Medical Officer at Cipla
Dr Gogday will be one of our drug development advisors. We already have CEOs of several start-ups as advisors. It's a significant step now that the chief medical advisor of one of the major companies has agreed to be our advisor. We will request other major companies also to send advisors. One of the main aims of the trust is to explore strategies to stimulate the development of molecules and diagnostics to tackle AMR. The support of industry advisors will be very useful for this purpose. As you know, we already have Dr John Rex, a doyen at the global level as our drug development advisor.
---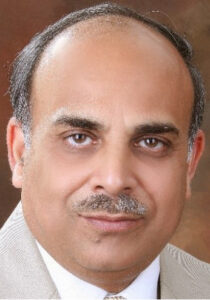 Dr Jitendra N Verma
Expert on liposome technology
Dr. Jitendra N Verma, Founder, Chief Scientific Officer & Managing Director of Lifecare Innovations is PGIMER Chandigarh alumnus and was NRC Senior Associate of US National Academy of Science. He has been working in India and USA for over four decades on lipids, liposomes and their medical applications for development of drugs, diagnostics and vaccines. Dr. Verma is currently involved in development of number of controlled release drugs. He pioneered establishment Liposome Technology and Nanotechnology in Indian Pharma Industry. Dr. Verma promotes industry-academia collaborations for optimizing R&D outcome to address unmet medical needs. He is recipient of number of National and International Awards and has been twice conferred with Vigyan Ratna (Jewel of Science). 
Advisors representing Medical Societies

---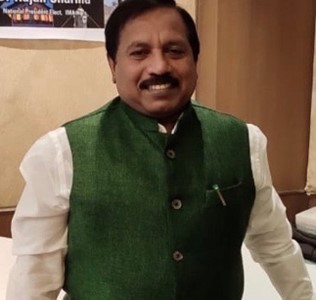 PROF.DR.J.A. JAYALAL
MS, DLS, FIAGES, FICS, MBA, FIIOPM, PhD (Surgery), FRCS (UK)
IMA( Indian Medical Association)
PROFESSOR OF SURGERY
KANYAKUAMRI GOVERNMENT MEDICAL COLLEGE
ASARIPALLAM, KANYAKUMARI DISTRICT
---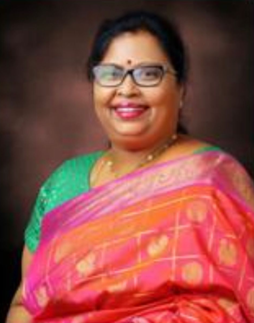 Prof. S. Shantha Kumari
President FOGSI 2021-22
FOGSI( The Federation of Obstetric and Gynecological Societies of India)
---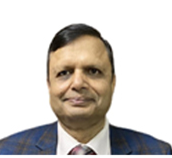 Dr Shyam Sunder
President API
Association of Physicians of India
---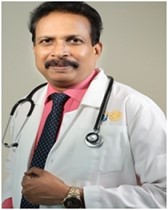 Dr Ramesh Kumar R
President IAP
Indian academy of Pediatrics (IAP)
---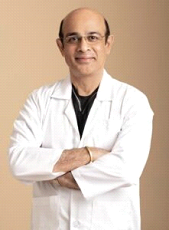 Dr V Ramasubramanian
President, Clinical Infectious Diseases Society
---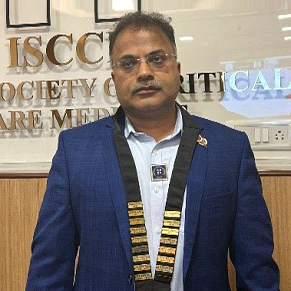 Dr Rajesh Mishra
President, Indian Society of Critical Care Medicine
---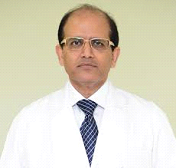 Dr Rajesh Pande
General Secretary, Indian Society of Critical Care Medicine
---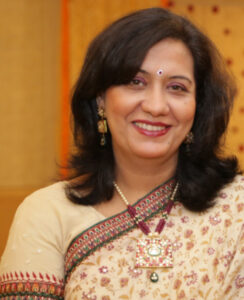 Dr Sonal Saxena
Secretary IAMM ( Indian Association of Medical Microbiology)
Director Professor & Head, Department of Microbiology, Maulana Azad Medical College, New Delhi, Secretary IAMM
Academic Advisors

---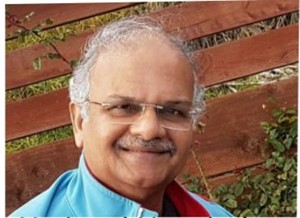 DR RAJEEV SOMAN
INFECTIOUS DISEASES CONSULTANT

Infectious diseases physician
Jupiter Hospital Pune
Deenananth Mangeshkar Hospital
Courtesy visiting consultant P D Hinduja National Hospital Mumbai
Awarded fellowship of The infectious diseases society of America
Co- chairman fungal infections study forum
Executive member clinical infectious diseases society
Author of the casebook of the infectious diseases, Casebook of invasive fungal infections, casebook of HIV medicine Editor of casebook of Covid-19
---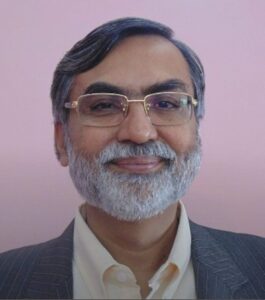 Dr. Purvish M. Parikh
Medical Oncology & Hematology
Prof & Head of Clinical Hematology, MGMC&H, Jaipur Previously, Prof and Head of Medical Oncology, Tata Memorial Hospital, Mumbai
---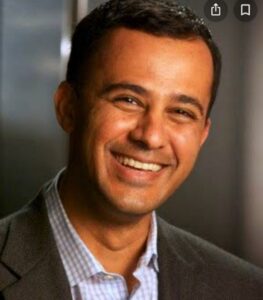 Dr Ramanan Laxminarayan
DIRECTOR, CDDEP
Ramanan Laxminarayan directs the Center for Disease Dynamics, Economics & Policy. He is also a visiting scholar and lecturer at Princeton University. His research deals with the integration of epidemiological models of infectious diseases and drug resistance into the economic analysis of public health problems. He has worked to improve understanding of drug resistance as a problem of managing a shared global resource.
Laxminarayan has worked with the World Health Organization (WHO) and the World Bank on evaluating malaria treatment policy, vaccination strategies, the economic burden of tuberculosis, and control of non-communicable diseases. He has served on a number of advisory committees at WHO, Centers for Disease Control and Prevention, and the Institute of Medicine. From 2003 to 2004, he served on the National Academy of Science/Institute of Medicine Committee on the Economics of Antimalarial Drugs and subsequently helped create the Affordable Medicines Facility for malaria, a novel financing mechanism for antimalarials. His work has been covered in major media outlets including Associated Press, BBC, CNN, the Economist, LA Times, NBC, NPR, Reuters, Science, Wall Street Journal, and National Journal.
---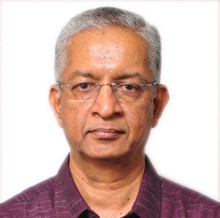 DR. O.C ABRAHAM
INFECTIOUS DISEASES CONSULTANT
Dr. O.C. Abraham is trained in Internal Medicine, Infectious Diseases and Clinical Epidemiology. He obtained his MBBS in 1981 from the Kerala University (Government Medical College, Kottayam), MD in Internal Medicine in 1989 from the Madras University (Christian Medical College, Vellore) and Masters in Public Health (MPH) from the University of North Carolina at Chapel Hill in 1994. He has also completed a Fellowship in Infectious Diseases at the Wayne State University School of Medicine, Detroit in 1998.
He has been a member of the faculty at CMC Vellore since 1989, and is currently a Professor of Medicine. His professional interests include rational use of antimicrobials, comprehensive care of PLHIV in resource-limited settings, epidemiology of acute undifferentiated fevers and teaching infectious diseases.
He was the founding Secretary of the Clinical Infectious Diseases Society (CIDS) of India, and was the President of CIDS from 2020 to 2021.
Honors and awards:
Lifetime Achievement Award, HIV Congress 2018, Mumbai
Drs. Molly Thomas and Thomas Bhanu Award for the Best Teacher, CMC Vellore, 2019
---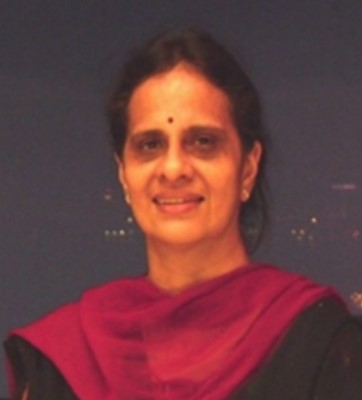 DR CAMILLA RODRIGUES
CONSULTANT MICROBIOLOGIST AND CHAIRPERSON OF INFECTION CONTROL,
PD HINDUJA HOSPITAL MUMBAI
Dr Camilla Rodrigues is a Senior Consultant Microbiologist and the Chair of the Infection Control Committee at the P.D. Hinduja Hospital and Medical Research Centre, a tertiary private healthcare center in central Mumbai, India that extends state-of-the-art medical care in all branches of medicine and surgery. The Microbiology laboratory is accredited by the College of American Pathologists (CAP) and the National Accreditation Board for Testing and Calibration Laboratories (NABL). My laboratory is accredited for liquid culture, first-line drug susceptibility testing (DST), second-line DST, and line probe assay by the National Mycobacteriology Accreditation System of the Central Tuberculosis Division (CTD), Ministry of Health, Government of India. Due to the large volume of referred cases in Mumbai, tuberculosis (TB) is a focused area of diagnostic research in the microbiology section. The TB lab at Hinduja Hospital serves as a large referral laboratory in Mumbai and receives more than 32,000 samples annually for TB culture. Due to its role as a tertiary referral care center, Hinduja Hospital sees a particularly high volume of TB patients who have not responded to previous therapy, with resulting high rates of MDR-TB patients. In addition, she maintains an academic appointment to train MSc and PhD candidates at the University of Mumbai, taking a lead role in establishing the section of Infectious Disease and obtaining recognition for Infectious Diseases as a post-doctoral fellowship by the National Board Examinations, New Delhi. Hinduja Hospital is now a recognized training center of this clinical Fellowship of the National Board (FNB) in Infectious Diseases. She have decades of experience running a high-volume TB laboratory, training microbiologists, doctoral candidates, and clinicians. Her research has resulted in 335 publications and focused on TB diagnostic tests including optimization of culture techniques to improve yield, detection of resistance to first-line TB drugs, and molecular assays for rapid detection of XDR-TB-associated genetic mutations and the ReSeqTB Consortium. She has a long history of international partnerships including NIH and the Bill and Malinda Gates Foundation funded projects. Her collaborators have included the University of California San Diego, Foundation for Innovative New Diagnostics (FIND), Foundation Merieux, Cepheid, and academic groups from Johns Hopkins University, Oxford University, McGill University, Imperial College London. Her work has led to the implementation of diagnostic tests for TB including LPA, pyrosequencing and the evaluation of strain-relatedness by spoligotyping, and MIRU-VNTR. She also run a Hinduja Hospital initiative called Treat to Cure MDR TB program where state of the art Diagnostic tests as Pyrosequencing and MGIT DSTs help to guide individualised regimen for DR TB cases and the program provides full support for diagnostics, treatment and counselling.
---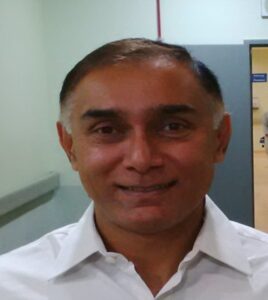 Dr Ram Gopalakrishnan
INFECTIOUS DISEASES CONSULTANT
Senior Consultant, Institute of Infectious Diseases,
Apollo Hospitals, Chennai, India
MBBS: Madras Medical College, 1987
MD (Internal Medicine), PGIMER, Chandigarh,1991
MRCP(UK),1993
Residency, Internal Med, Baylor College of Medicine, Houston, Texas, USA
American Board, Internal Medicine (certified 1995, recertified 2007)
Fellowship in Infectious Disease, Wright State Univ, Dayton, Ohio, USA
American Board, Infectious Disease (certified 1997, recertified 2007)
Certified in Tropical Medicine & Travelers' Health by American Society of Tropical Medicine and Hygiene, 1996
Fellow, Infectious Diseases Society of America
Fellow, European Society of Clinical Microbiology and Infectious Diseases
Adjunct Professor, Tamilnadu Dr MGR Medical University, India
Adjunct Professor & Distinguished Clinical Tutor, Apollo Hospitals Education and Research Foundation.
Past President, Clinical Infectious Diseases Society, India (CIDS)
Chairman, Treatment Guidelines for Antimicrobial Use in Common Syndromes, Indian Council for Medical Research, 2019
76 journal publications, 5 book chapters, 255 invited lectures
---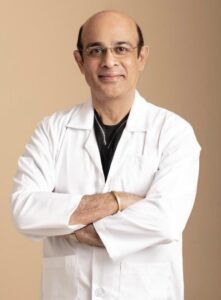 Dr V Ramasubramanian
INFECTIOUS DISEASES CONSULTANT
Dr V Ramasubramanian is a specialist in Infectious Diseases, Adolescent and Adult Vaccination and Travel Medicine. He is currently the Head of the Department of Infectious Diseases, HIV & Tropical Medicine at Apollo Hospitals, Chennai and an Adjunct Professor of Infectious Diseases at the Sri Ramachandra Institute of Higher Education & Research (SRIHER), Saveetha Medical College, Apollo Hospitals Educational & Research Foundation and the MGR Medical University, Chennai. He is also the Chair of the Hospital Infection Control Committee at Apollo Hospital.
Dr Ramasubramanian graduated from the Madras Medical College and did his post graduation in Internal Medicine from the prestigious Post Graduate Institute of Medical Education & Research, Chandigarh. He trained in Infectious Diseases and HIV in the United Kingdom and acquired his MRCP and Diplomas in Tropical Medicine & Hygiene from the London School of Tropical Medicine and in Genito-Urinary Medicine from the Society of Apothecaries, London.
In India, he played a pioneering role in establishing Infectious Disease as a specialty. He is passionate about judicious antimicrobial use and has been instrumental in laying down the principles of Infection Control and Antimicrobial stewardship in several hospitals. He is an advisor to the Antibiotic Stewardship initiative of the Indian Council of Medical Research. Dr Ramasubramanian has authored several research publications and chapters in text books. He has also been the principal investigator in several phase 2 & 3 international drug trials. He is an excellent teacher and a sought after speaker for conferences. He spearheads the Infectious Diseases Educational Foundation (IDEF) and Forum for Adult Immunization Towards Health (FAITH), both NGO's which play an active role in spreading awareness about antimicrobial resistance and stewardship initiatives and the pro-active role of adult immunization. He is currently the President of the Clinical Infectious Diseases (CIDS) and also a member of the ESCMID International Affairs Subcommittee.
---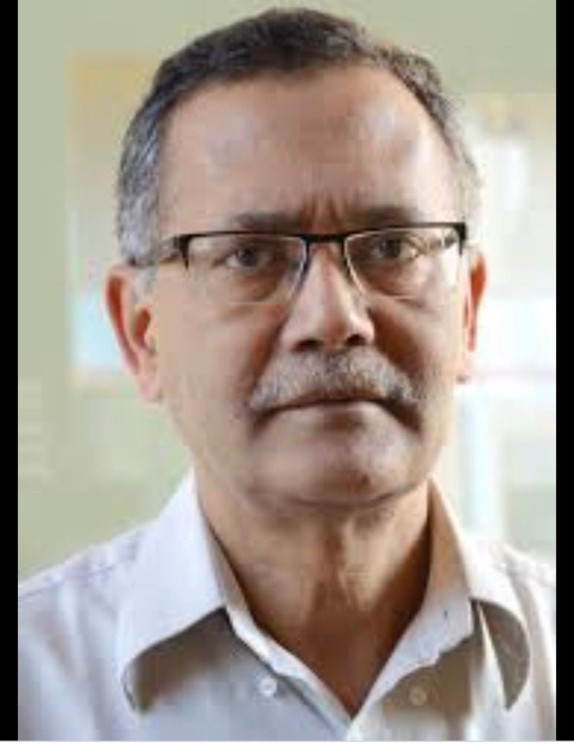 PROF ARUNALOKE CHAKRABARTI
CLINICAL MYCOLOGIST
FORMER PRESIDENT ISHAM
---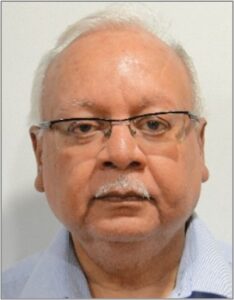 Dr. S. K. Todi
INTENSIVIST
Current Position(s): Medical Advisor & Director Critical Care
Affiliations: Director Critical Care, AMRI Hospital, Dhakuria & Mukundapur
Medical Advisor, AMRI Group of Hospitals
HOD, Dept. of Academics & Research, AMRI Hospital
Editor, Indian Journal of Critical Care Case Report (IJCCR)
Past Research Chairperson, ISCCM Research Committee
Area of Expertise: Critical Care
Other Highlights:
Publications: More than 55 in indexed journal
Book Chapters: More than 30 in reputed Critical Care books
Reviewer: Critical Care Medicine (CCM), IJMM & IJCCM Journal
ICU Protocols – A stepwise approach. Editors: Rajesh Chawla, Subhash Todi. Publisher: Springer; 2018 edition (October, 2018)
Editor ISCCM Critical Care Update 2017 – 2022. Jaypee Publisher
Pharmacologic Principles. CRITICAL CARE (Text Book) (eds Civetta, Taylor, Kirby) 3rd Edition. 1997. J. B. Lippincott.
---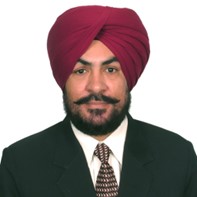 Dr JPS Gill
Veterinary AMR expert.
Director of research at Guru Angad Dev Veterinary &
animal science university.
(GADVASU)
---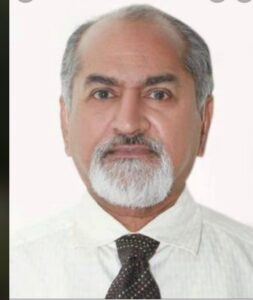 Dr Dilip Mathai
Dean and Professor of Infectious Diseases at Apollo Institute of Medical Sciences &
Research-based in Jubilee Hills, Telangana.
---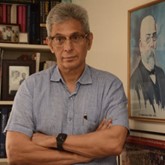 DR ZARIR UDWADIA
Tuberculosis Expert
Dr Zarir F Udwadia is a consultant chest physician and MD, DNB, FCCP (USA) and FRCP (London) attached to the Hinduja Hospital & Research Center, Breach Candy Hospital, and Parsee General Hospitals.
He has struck the unique balance of combining a busy clinical practice with internationally acclaimed medical research.
He sees over 10,000 patients annually in his extremely busy clinics.
Dr Udwadia has made significant contribution to the field of Tuberculosis clinical research and policy making.
---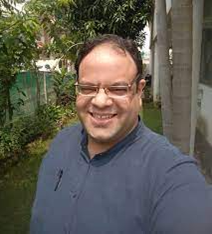 Dr Anant Bhan
Medical Ethics Expert
He is a medical graduate with a master's (MHSc) in Bioethics from the University of Toronto in Canada. He is a researcher in global health, health policy and bioethics with over 18 years of experience and numerous publications to his name. Anant Bhan is currently one of the leading voices on issues related to medical ethics and social justice in India. He is also the immediate past president of the International Association of Bioethics (2017-19), serves as an Adjunct Professor in Yenepoya University and as an Adjunct Faculty at KMC, Manipal, and is a member of several committees.
---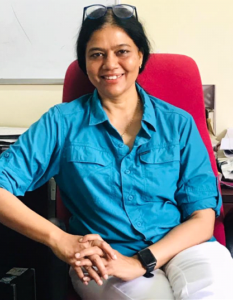 Dr Nusrat Shafiq
(Clinical Pharmacologist, PGI Chandigarh)
Dr Nusrat Shafiq is a Professor in the Clinical Pharmacology Unit of Department of Pharmacology at Postgraduate Institute of Medical Education and Research, Chandigarh, India. She is a medical doctor by training and has specialized in Clinical Pharmacology. Dr Shafiq is the convener of Antimicrobial Stewardship committee and Ethics Committee of the Institute. She has served as Principal Investigator for Indian Council of Medical Research's Advanced Centre of Clinical Pharmacology for Antimicrobial Stewardship and Research in Antimicrobial Use. As part of this center, she established the mechanisms for initiating and conducting multicentric studies on Antimicrobial Stewardship. She is the co-founder of COnsortium for DosE Optimization (CODE) which is establishing a collaboration for undertaking Pop-pk and PK-PD evaluations and within the consortium her area of interest is agents used for management of infections. As part of CODE an initiative for capacity building and undertaking collaborative research for dose optimization in special cohorts has been initiated. Her focus is agents used for the management of infections. She has been listed as an expert for GARD-P. She is adjunct faculty in the Department of Telemedicine and has served as a Resource Faculty for ICMR's advanced centre for evidence-based medicine in child health.
Over last decade her team has been consistently working on developing processes and systems for enabling AMS with consideration for practice realities in LMICs. Key among these are systems for prospective audit and feedback, multicentric point prevalence survey, tool for assessment of rationality of antimicrobial prescriptions (AmRAT), community stewardship. Research on developing digital tools and systems such as Clinical Decision Support System (CDSS) for AMS has been taking place simultaneously for these efforts. An important ongoing work on shortages of antimicrobials is currently being undertaken in a collaborative mode. She serves as an expert for the advisory group on operationalization plan for State and National Action Plan on AMR. Her group has been partnering within the region and across regions for knowledge transfer and advocacy.
With her training in clinical pharmacology, she has applied her training for conducting proof of concept studies. She has initiated co-supervised several clinical trials in the area of infections including some investigator initiated multicentric trials in drug resistant infections.
---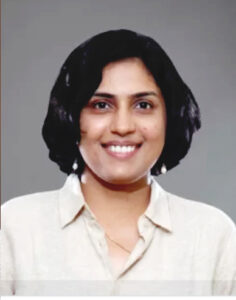 Dr Swati Rajagopal
Dr. Swati Rajagopal is a Consultant in Infectious Diseases and Travel Medicine at Aster CMI Hospital. Dr. Swati completed her primary medical training at MS Ramaiah Medical College, affiliated to the Bangalore University followed by post-graduate training in Internal Medicine and specialist training in Infectious Diseases at Royal Prince Alfred Hospital, affiliated to The University of Sydney. Dr. Rajagopal went on to pursue her specialist training in tropical diseases and Travel Medicine at The London School of Hygiene and tropical medicine, affiliated to the University of London. She also holds an Infection Control Fellow certificate from the Society for Healthcare Epidemiology of America and Infectious Disease Society of America.
---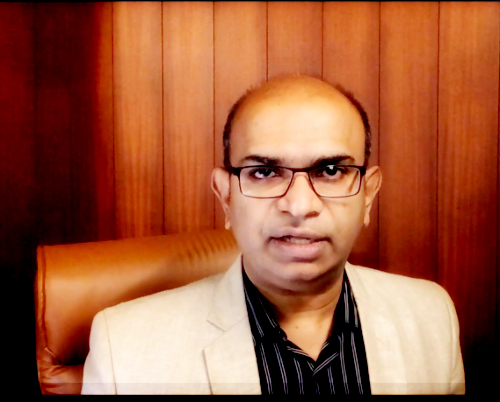 Dr Rajeev Jayadevan
Dr Rajeev Jayadevan is a physician, gastroenterologist, public educator, researcher, mentor, writer, author and speaker. He is Vice Chairman, Kerala state IMA Research Cell. Dr Jayadevan is Convener, Scientific committee and past President, IMA Cochin and Co-Chairman, National Task Force IMA for Coronavirus pandemic
Advisors representing Healthcare Institutions

---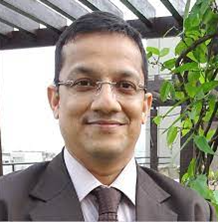 Dr Clive Fernandes
Group Clinical Director & COO-Maharashtra
Wockhardt Hospitals
As the Group Clinical Director of Wockhardt Group of Hospitals and Chief Operating Officer Maharashtra region, Dr. Clive Fernandes ensures that Operational efficiencies, Cost control, Clinical Excellence, Nursing, Quality, and Accreditation standards are met across all Wockhardt Hospitals. He works closely with the Group's Hospital heads as well as key members from the medical fraternity to promote quality healthcare solutions and sort out operational issues at the units. He has implemented many quality and operational initiatives that have led to optimum utilization of current resources and improved delivery of healthcare services across the group hospitals. With a career that spans over 19 years, Dr. Fernandes is a veteran when it comes to hospital administration. His key areas of interest are Quality, Medication Management, Hospital Operations, Service Excellence and Administration.
Dr. Fernandes has been a consultant with Joint Commission International (JCI) for over 14 years and has provided consultation services in healthcare organizations based in Asia, Africa, Europe, and Middle East. He has also been invited as a faculty member at JCI's International Practicum's conducted at Abu Dhabi, Seoul, Indonesia, Tokyo, Singapore, Dubai, and Miami, US. He also serves as faculty for the Healthcare Quality Management & Patient Safety Program certification program by JCI. Dr. Fernandes' previous appointment was with Apollo Group Hospitals in India. In Apollo, he played a pivotal role in designing and implementing systems that promoted Medication Safety and Quality Improvement initiatives in every hospital. He was also tasked with creating and implementing performance improvement initiatives that increased operational efficiency across the Group hospitals. Dr. Fernandes' passion for healthcare, innovation, and policymaking have honed his skills and have made him a much more efficient leader. He is constantly looking for ways to improve quality, safety, and efficiency in the existing healthcare systems. He is regularly invited to national and international conferences to talk about Quality, Accreditation and patient safety. Dr. Fernandes regularly contributes articles to a number of healthcare journals.
---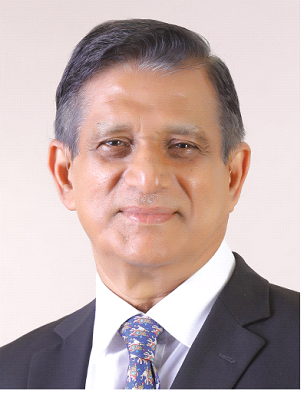 Dr MI Sahadulla
Chairman & Managing Director of KIMS Healthcare
An internist by profession and a Fellow of the Royal Colleges of Physicians, Ireland and London, Dr. Sahadulla's experience in the healthcare industry exceeds 45 years, spanning across several countries such as India, UK, Saudi Arabia, USA and the Middle East. He also holds an MBA in General Administration from University of Hull, UK. He presently leads the KIMS Healthcare Management Ltd, a public limited company which has healthcare as its focused activity with a work force of about 6500 in India and GCC countries.
---